New to Mountainview?
Here are some Next Steps to find out more about Mountainview, especially if you're considering making Mountainview your church home!
During each of our Sunday gatherings, we encourage everyone to fill out a communication card. Please hang on to your card and take it with you to meet Pastor Tom at the Mountainview In 5 sign (to the left of the stage) immediately after service.
Pastor Tom would love to know what brought you here!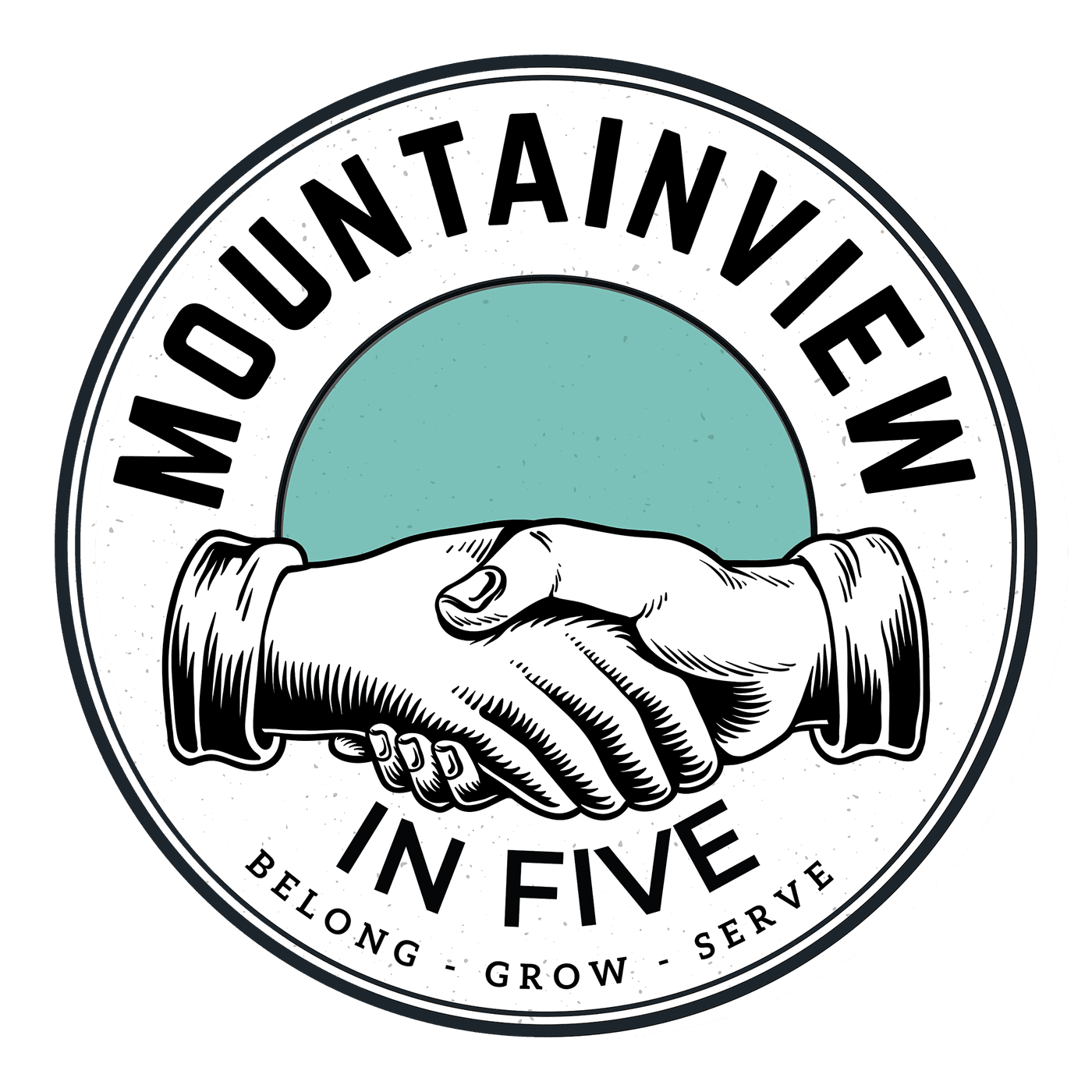 Rooted
Rooted is great for anyone, old and new alike. If it's time for your Next Step, Rooted is perfect for you! This 10-week Grow Group will challenge you time and again. You'll meet new people... You'll grow spiritually... You'll be changed...
Grow Groups
Find a Mountainview Grow Group. We have a saying around that goes something like this, "Growth happens in circles, not in rows." The goal for all of our Grow Groups is to empower others to become true disciples of Jesus.
Groups come in many sizes and shapes... We have Grow Groups for both men and women, for men only, for women only, for high school and jr. high students, and everything in between!
Isn't it time to find your circle?
Most groups are able to accept new members anytime, so don't hesitate to ask.
If you are interested in joining a current group or facilitating an upcoming Grow Group, Contact Pastor Craig at [email protected]